As you might know, Billy is going on tour for four private listening sessions, starting tomorrow April 29th in Los Angeles, CA. He will be presenting exclusively and personally his new EP to a few lucky fans and spend some time with them, taking selfies and answering questions. If you didn't know it yet, Bill is also releasing a book in limited edition, containing lots of pictures from the video shoot of the short film LDBM and of course a vinyl. If you haven't bought yours yet, you can get it on www.billyofficial.net for US $50. If you're in Canada, it should cost you with the exchange rate and shipping around a hundred dollars, but it's totally worth them as it's pure art and even includes art prints. Again this time, Billy has worked alongside his brother Tom Kaulitz on editing and Andrew Brawl for designs. The EP, which will include 5 songs, will be released on May 20th. Here is what it's going to look like:
Comme vous le savez probablement, Billy part en tournée de quatre sessions d'écoute privées, débutants demain le 29 avril à Los Angeles, CA. Il va présenter personnellement en exclusivité son nouvel EP  à quelques fans chanceux et en profitera pour faire connaissance, prendre des selfies et répondre aux questions des fans. Si vous ne le saviez pas déjà, Bill sort également un livre en édition limitée, qui contient des photos du tournage du court-métrage LDBM et bien sûr un vinyle. Si vous n'avez pas encore acheté votre exemplaire, vous pouvez l'obtenir sur www.billyofficial.net pour 50$ US. Si vous êtes au Canada, le lot devrait vous revenir à environ une centaine de dollars, incluant les frais de port et la différence du taux de change, mais le tout en vaut totalement la peine; c'est de l'art pur et l'ensemble inclut également des "art prints". Encore une fois, Billy a travaillé avec son frère Tom Kaulitz sur les titres et avec Andrew Brawl pour le design. L'EP, qui contiendra 5 chansons, sortira le 20 mai prochain. Voici sa pochette: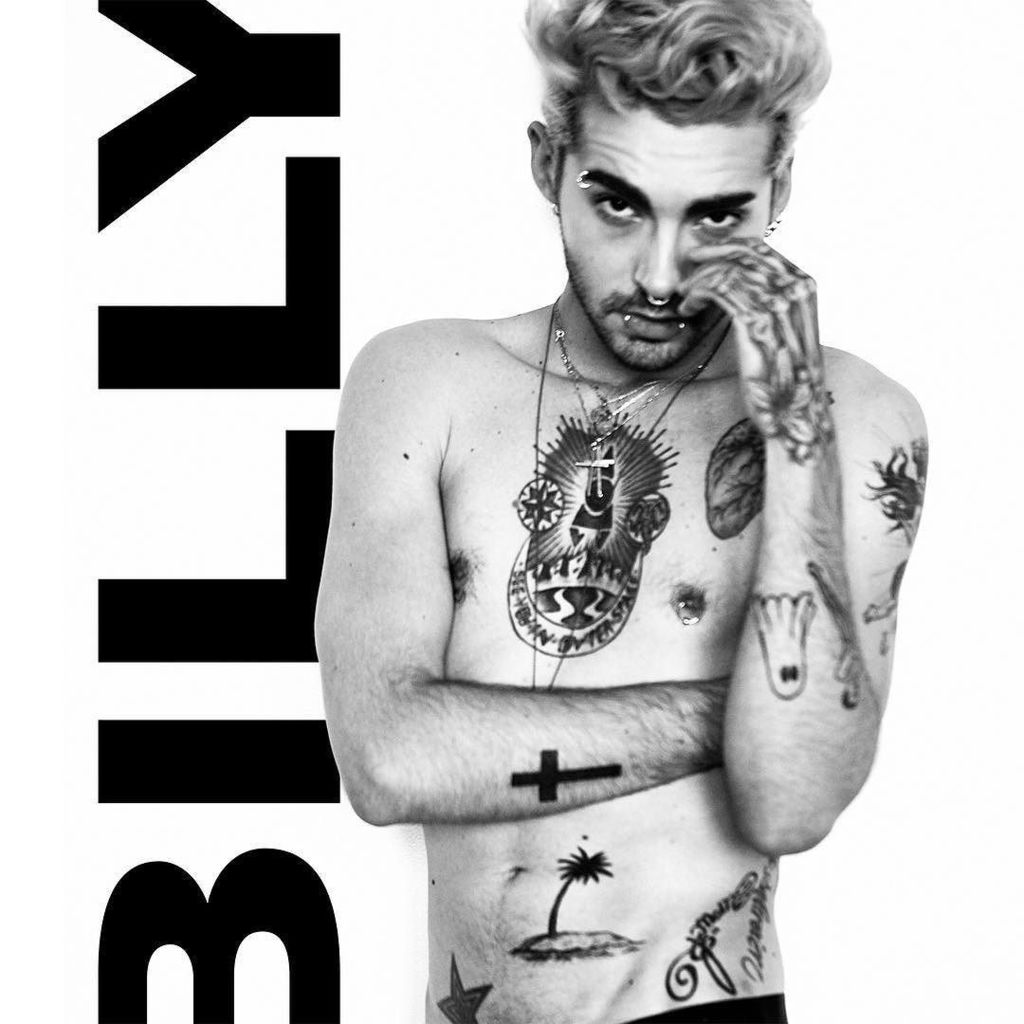 The short film will premiere tomorrow on Billy's official YouTube account. He posted a teaser earlier this week, and here it is if you're unable to wait until yesterday because you're way too much excited just as we are right now!!!
Le court-métrage va faire sa première demain sur le compte YouTube officiel de Billy. Il a publié une bande-annonce plus tôt cette semaine, que vous pouvez trouver ci-dessous si vous êtes trop impatients pour attendre à demain!!!
…
What you hear in the trailer is a text from Charles Bukowski and goes as follow:
Ce que vous entendez dans la bande-annonce est un texte de Charles Bukowski. Vous trouverez la traduction française sous la version anglaise…
Mon cher, trouve ce que tu aimes et laisse-le te détruire. Laisse-le te vider de toute ton énergie. Laisse-le s'accrocher à tes épaules et y mettre tout son poids, quitte à ce que tu ne sois plus que néant. Laisse-le te tuer et te dévorer toi et tout ce qui en reste. Car tout ce qui existe te tuera, tranquillement ou sûrement, mais c'est bien mieux d'être tué par un amant. – Faussement vôtre, Charles Bukowski.
…
Moreover, JoJo Wright has posted more videos from his interview with Billy. I hope you will enjoy them as much as we enjoyed them..
De plus, JoJo Wright a publié d'autres vidéos de son entrevue avec Billy. J'espère que vous les aimerez autant que nous les avons aimés!
..
…
We'll keep you updated tomorrow for the private listening session, so stay tuned!
Nous vous tiendrons au courant  au sujet du déroulement de la session d'écoute privée de demain, alors restez connectés!
……….