The concert was cancelled the night before, but our boys still took the time to meet their fans.. How lovely? They signed autographs in front of their hotel, kept the VIP meet&greet and opened the mini acoustic performance (they performed Automatic and Love who loves you back) to everyone with a package from Adventure.
Le concert a été annulé la nuit précédente, mais les gars ont tout de même pris le temps de rencontrer leurs fans! Ils ont signé des autographes devant leur hôtel, ont gardé les rencontres VIP et ont ouvert la mini performance acoustique (ils ont joué Automatic et Love who loves you back) à toutes les personnes ayant un pack d'Adventure.
Tom Kaulitz gave his guitar to a guy called Cristian Romero T. He had asked who in the room can play guitar or bass, and some fans raised their hands. He didn't just give it to a random fan; it seems like Cristian got it because he almost jumped and Tom was like: Take it!!! 🙂 / Tom Kaulitz a donné sa guitare a un gars nommé Cristian Romero T. Il avait demandé qui est-ce qui sait jouer de la guitare ou de la basse dans la salle et quelques fans ont levé leurs mains. Il n'a donc pas donné sa guitare à une personne au hasard… Il semblerait que Cristian l'ait obtenu après avoir pratiquement sauté et Tom était genre: Allez prends-là!!! 🙂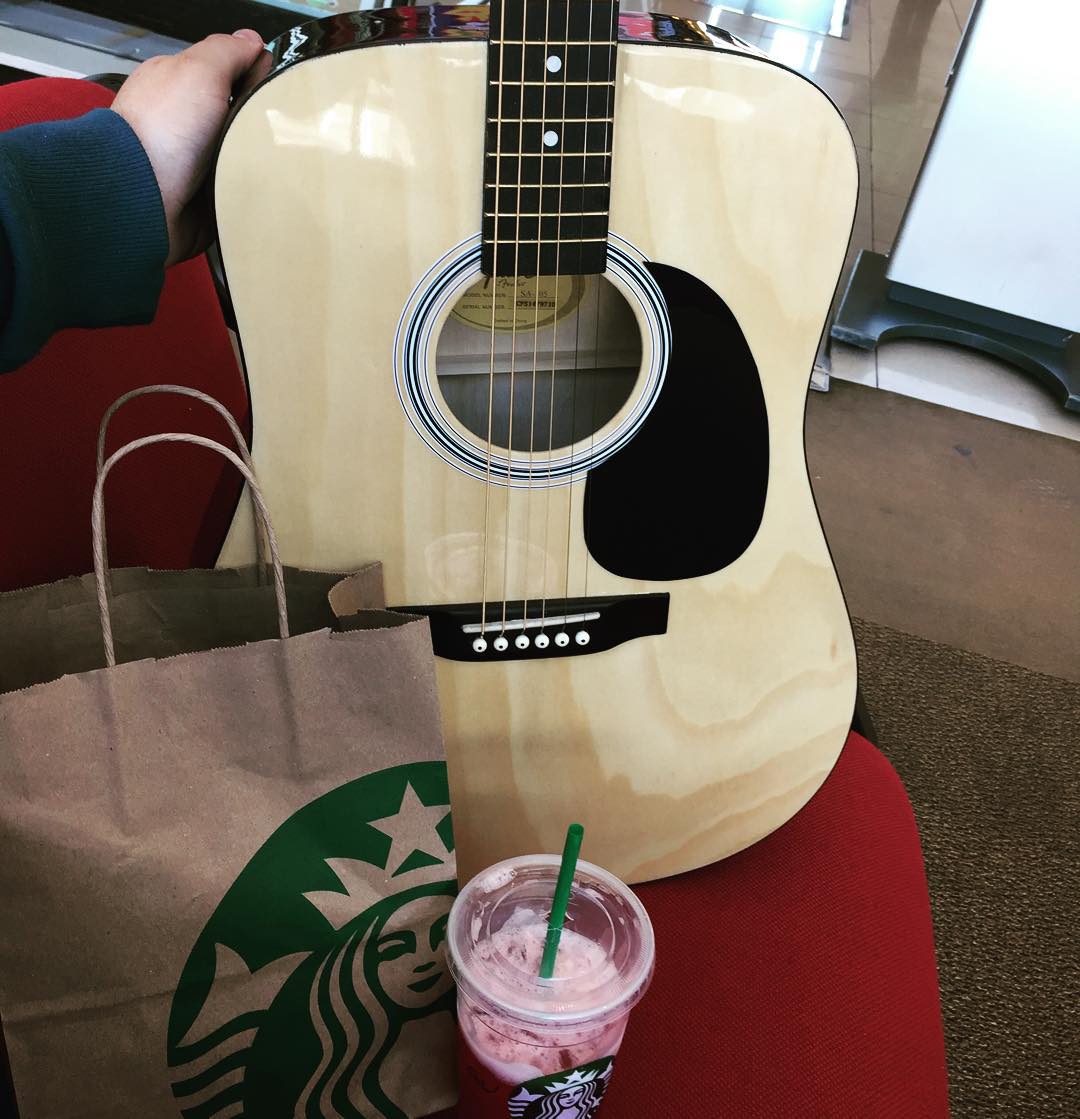 Georg Listing gave his bass to a girl called Jabi Melendez / Georg Listing a donné sa basse a une fille nommée Jabi Melendez.
…