Gustav & Georg with an alien in downtown San Diego
Gustav Schäfer on Instagram: Short trip to the beach😎#sandiego#showday#hasselthehoff
détour à la plage 😎 #sandiego #journéedeconcert #hasselthehoff
Georg Listing on Instagram: Enjoyed the #California heat today! Ready #sandiego ?
On a profité de la chaleur de la #Californie aujourd'hui! Vous êtes prêts, #sandiego?
During the soundcheck, they played Covered in Gold, Girl Got a Gun & We Found us. Then, the aliens asked them to play some old songs and they played Wir Sterben Niemals Aus, Mädchen aus dem All and Tom played Jung und nicht mehr Jugendfrei. Bill didn't really know the lyrics anymore (he didn't really remember the lyrics of "By your side" either when the fans started singing it during the Meet & Greet). During the Q&A, they said that the fifth part of their tour will be in Central Europe and there will be VIP packages during this part — and for part 4 too. Someone asked them if they are going to do something like the Summer Camp with 30STM, so they asked the fans out there if they were interested in such a thing — they were. Then Tom said that he doesn't want to go hiking though, but the fan told him that she neither; the guys said there will be something big in 2017. In Bill's phone contacts, Tom is called "Tomi". Georg said Gustav is a brat, Tom said Gustav is always hungry and that he (himself) is talented. Bill said that he (himself) is wonderful.
Durant les tests de son, ils ont joué Covered in Gold, Girl Got a Gun et We Found us. Et puis, les aliens ont demandé à ce qu'ils jouent d'anciennes chansons et donc, ils ont fait Wir Sterben Niemals Aus, Mädchen aus dem All et Tom a joué Jung und nicht mehr Jugendfrei. Bill ne se souvenait plus vraiment des paroles; d'ailleurs, il ne se souvenait plus de celles de By your Side lorsque les fans ont commencé à la chanter lors de la rencontre. Pendant les Questions/Réponses, ils ont dit que la cinquième partie de leur tournée se passerait en Europe centrale et qu'il y aura encore des packs VIP disponibles, tout comme pour la partie 4. Quelqu'un leur a demandé s'ils allaient faire quelque chose comme le camp de 30STM, du coup ils ont demandé aux fans si un truc du genre les intéressait, ce à quoi les fans ont répondu oui. Tom a ajouté qu'il ne souhaitait pas faire de randonné en montagnes, et la personne qui a posé la question lui a répondu qu'elle non plus. Toutefois, ils ont dit qu'il y aurait quelque chose de grand qui allait se passer en 2017. Dans les contacts de Bill, Tom est repertorié comme étant "Tomi". Georg a dit que Gustav est une peste, Tom a dit que Gustav a toujours faim et que lui il est talentueux. Bill a dit de lui-même qu'il est magnifique.
…
Bill Kaulitz on Instagram: thanks #sandiego!!!! Off to #Vegas 🍸👑🎰🎲💵💳💰💎💊🔫🚬😁
merci #sandiego!!! On part pour #Vegas 🍸👑🎰🎲💵💳💰💎💊🔫🚬😁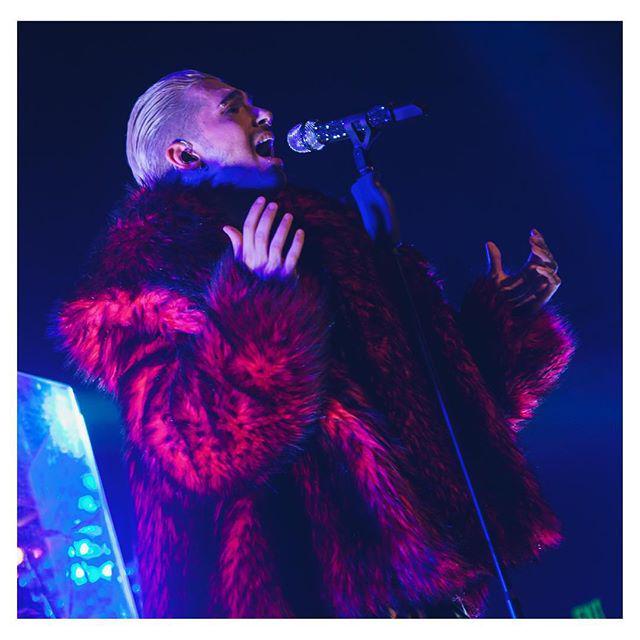 …
More to come… Stay tuned! (videos, Q&A, concert & M&G pictures, etc)