…..
Twitter – De-Code LTD: See you tonight @HOBAnaheim Non-stop for the next 3 days! @tokiohotel #FIAAnaheim #FIASanDiego #FIALasVegas
A ce soir @HOBAnaheim Sans arrêt pour les 3 prochains jours! @tokiohotel #FIAAnaheim #FIASanDiego #FIALasVegas
The venue:
4:40 pm: They are letting people in for the soundcheck. // Ils font entrer les gens pour les tests de son.
7:25 pm: The fans are in the venue. // Les fans sont dans la salle.
Bill Kaulitz on Instagram: you ready #anaheim ? let's go! #feelitallworldtour #US
vous êtes prêts, #Anaheim? allons-y! #tournéemondialefeelitall #ÉtatsUnis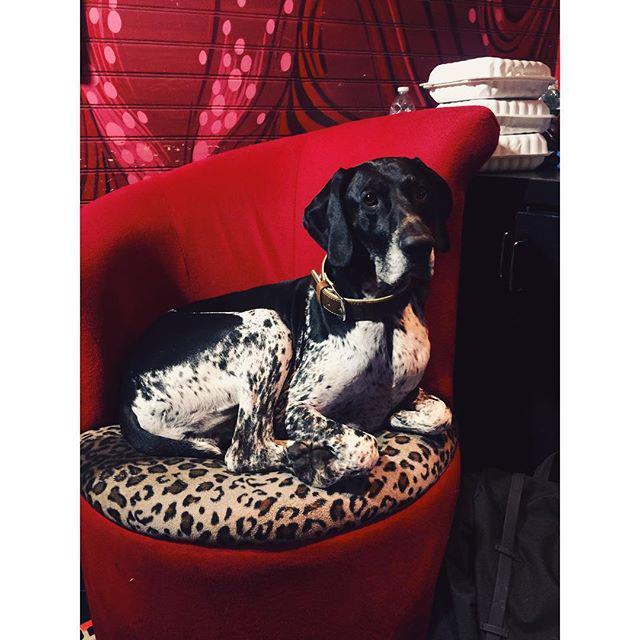 If you haven't yet, download the Periscope app on the Apple Store or Google Play Store. @aliensfortokio will be broadcoasting the Anaheim concert live this evening! During the LWLYB Q&A, Tom talked about the book he is writing with Bill, saying it will be a mix of fiction and reality, and that we will have to guess which part is real or not because it won't be specified. Tom also said he'd like to go to Australia, but he doesn't think they have enough fans out there. On his side, Bill would like to go to Mars and never come back. They also said they'd like to make a tour book.
Si vous ne l'avez pas encore fait, téléchargez l'application Periscope sur l'Apple Store ou Google Play Store.. @aliensfortokio va diffuser le concert de ce soir en direct! De plus, pendant le Q&A des LWLYB, Tom a parlé du livre qu'il est en train d'écrire avec Bill, en disant que ce sera un mélange de fiction et de réalité, et que nous devrons deviner par nous même ce qui est vrai ou pas, puisque ce ne sera pas indiqué. Tom a également dit qu'il aimerait aller en Australie, mais il ne pense pas qu'ils aient assez de fans là-bas pour ça. De son côté, Bill aimerait aller sur Mars et ne jamais revenir. Ils ont aussi dit qu'ils aimeraient faire un livre de tournée.
8:00 pm: MXMS is on stage. // MXMS est sur scène…
8:35 pm: Pionear is on stage. // Pionear est sur scène…
9:20 pm: Tokio Hotel are on stage!!! // Tokio Hotel sont sur scène!
https://twitter.com/tokiohotelusa/status/626971510327017472
https://twitter.com/tokiohotelusa/status/626973822516789248
https://twitter.com/tokiohotelusa/status/626977367882240000
https://twitter.com/tokiohotelusa/status/626988132156620800
https://twitter.com/beobuel/status/627011847191818240
…
Tokio Hotel on Instagram: Thanks for coming out to our Anaheim show tonight 🙌 we had a blast 💥 💥 !!! #FiaAnaheim #FIAUSA
Merci d'avoir assisté à notre concert à Anaheim ce soir 🙌 Nous avons eu beaucoup de plaisir!!! 💥 💥 #FiaAnaheim #FIAÉtatsUnis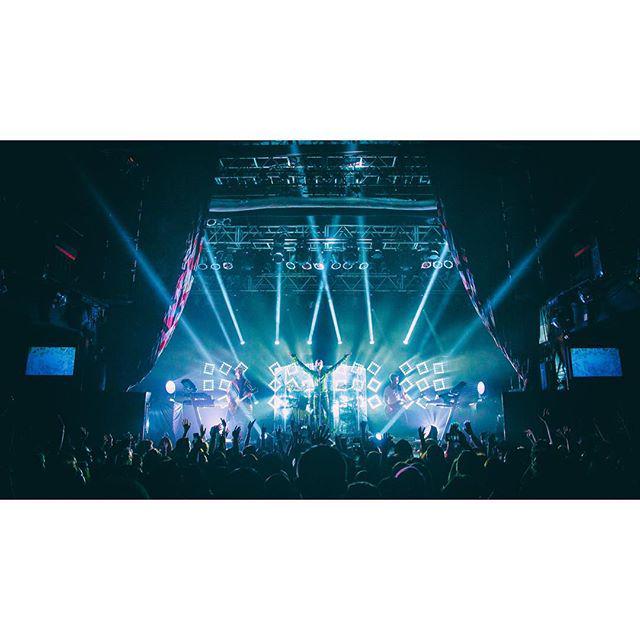 Georg Listing on Instagram: Thank you #Anaheim 🙌🏻 This night was amazing! Photo: @erikbergamini
Merci #Anaheim 🙌🏻 Cette nuit était superbe! Photo: @erikbergamini
…
More to come… Stay tuned! (videos, Q&A, concert & M&G pictures, etc)