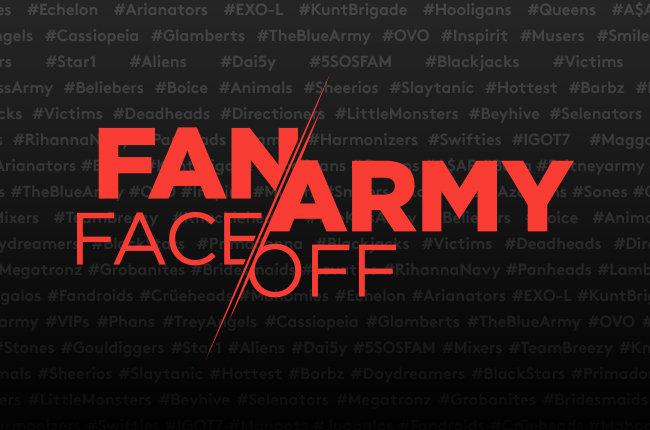 Fan Army Face-Off is BACK, with all of the biggest fan armies in music returning to once again compete and a rules shake-up that adds some interesting wrinkles to the annual competition. Billboard rounded up 63 of the most notable fan armies today (including us, #Aliens), and through six rounds, they'll let the fans themselves determine which groups plow forward, and which ones lack the juice to reach the championship. They divided the brackets by genre, so that pop, rock, R&B/hip-hop and K-pop will all be represented in the Final Four! Tokio Hotel is in the Rock category.
Voting begins tommorow at 12pm PT / 3pm ET. 
I directly took part in this competition this year (thank you Billboard!) and I hope you guys will vote a lot. Click here to visit Billboard's page.
….
Billboard a choisi 63 armées de fans pour la compétition de cette année, soit beaucoup plus que l'an dernier. Les groupes sont maintenant divisés en catégories, Tokio Hotel étant dans celle du Rock. Il y aura 6 tours dans lesquels vous pourrez voter pour le groupe. Ce sont entièrement les fans qui décideront du gagnant de la plus Remarquable Armée de Fans 2015! Nous méritons amplement ce titre, alors j'espère que vous voterez en grand nombre! J'ai d'ailleurs eu mon mot à dire pour cette compétition (merci à Billboard pour cela!)
Les votes débutent demain à 15h! Cliquez ici pour accéder au site de Billboard!
…