Bill Kaulitz on Instagram: #Cologne tonight!!! #feelitall
Cologne ce soir!!! #feelitall
Questions and Answers:
Georg said his best memory is the concert in front of the Eiffel tower, in 2007. The setlist will apparently be the same in the United States. Bill asked the fans if they can sing Rescue Me with him during the show. The fans said no. He then said: we will see who is going to sing louder..  Later, Tom said he puts lotion on his whole body twice a day.. He also said he once jumped into foam when he was younger because he thought it is cozy; He fell hard.. Someone asked Bill if he'd want to stagedive & he said he was scared and talked about how GNTM were all actors. Moreover, the AlienTHeam again had an amazing chance tonight. They talked about their remixes and Bill asked for a 'Best Of' of them, and it happened they brought one lol.
During the Great Day Q&A, an alien asked Bill why out of all their dogs, Pumba is the only one not rescued from an animal shelter. He said he desperately wanted to get an English bulldog and also went to an animal shelter to look at dogs. There was an English bulldog out there but his owner came back. Then Bill found a rescue station that had English bulldog puppies. He had to apply for ownership with an actual application telling them about his work, other dogs at home, their experiences with dogs, etc. He told them he is a very honest person and told them about the band. He even offered to take a look at his house. He didn't get any answer, and that was apparently because Tom's dog wasn't castrated.. Bill got really mad and replied to them in a rude message. After that he decided to simply buy an English bulldog puppy because rescuing one was too hard.
An alien from the Netherlands told Bill she sang Rescue me with him and he was so happy and told her she should get everyone in Utrecht to sing it, too. They also talked about Gustav's wedding and Bill told the fans that Tom was on the toilet puking the whole night after it! They also talked about playing golf, and Bill said the last time he played was in Kansas.
..
Collector ticket: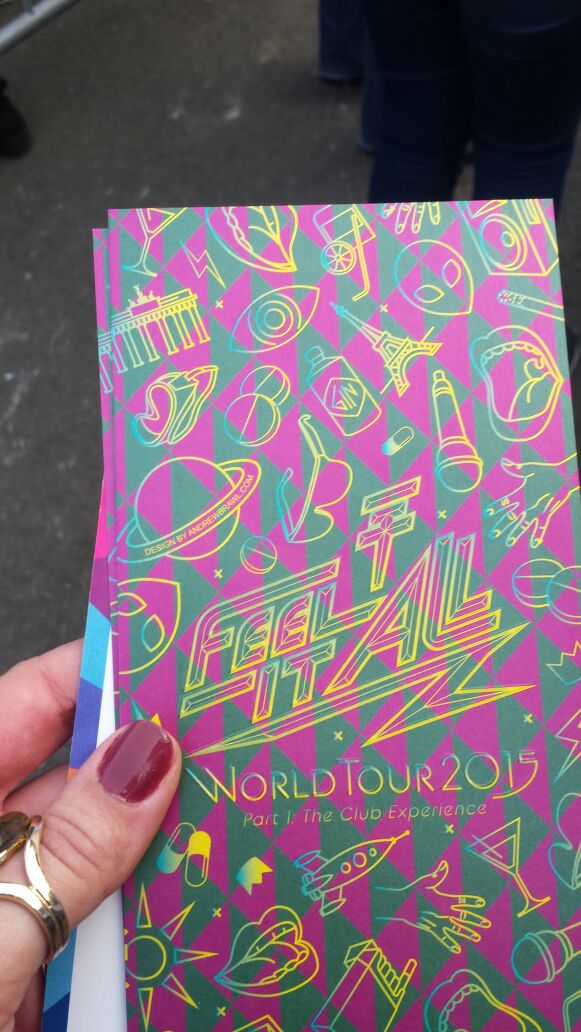 Best Videos:
…
…
..
All Videos:
We Found us: [1]
Girl Got A Gun: [1] [2]
Dark Side of the Sun:
Covered in Gold: [1] [2]
Feel it All:
Louder than love: [1]
Never let you down: [1] [2]
Noise:
Kings of Suburbia:
Invaded: [1] [2]
Run Run Run:
Rescue Me: [1]
Automatic: [1]
Screamin':
Stormy Weather:
Masquerade: [1]
The Heart get no Sleep: [1]
Love who loves you back: [1]
Durch den Monsun:
Great Day: [1]