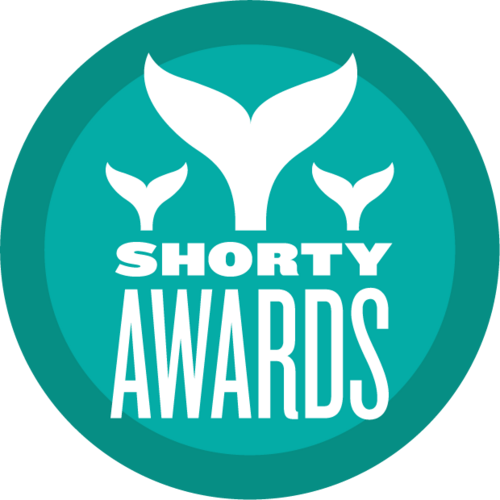 Nominations for the 7th Annual Shorty Awards are now open until February 19th! Like every year, let's nominate Tokio Hotel in a category and let's try to win it! This year, I suggest we all nominate them in the category 'band'; if we all stick with the same category, we have more chances to win it. If you're new to the Shorty Awards, it's super easy. All you have to do, is click here and follow the instructions below.
1) Log in using your Twitter account
2) Choose a category ("band")
3) Write 'TokioHotel' as twitter username
4) Write the reason why you nominate Tokio Hotel after 'because'. If you don't, your nomination won't count.
5) Click on "Tweet the nomination". You can also share it on Facebook.
Here is how it should look like:

Les nominations pour les 7e Shorty Awards annuels sont à nouveau ouvertes jusqu'au 19 février! Comme à chaque année, nominons Tokio Hotel dans une catégorie et essayons de la gagner! Cette année, je suggère qu'on les nomine tous dans la catégorie 'band'; si nous nous unissons tous dans la même catégorie, nous aurons plus de chances de la remporter. Si c'est votre première fois avec les Shorty Awards, vous verrez que c'est super facile. Tout ce que vous devez faire est cliquer ici et suivre les instructions ci-dessous. Vous pouvez également vous fier à l'image ci-dessus.

1) Connectez vous sur le site à l'aide de votre compte Twitter
2) Choisissez une catégorie ("band")
3) Écrivez 'TokioHotel' comme nom d'utilisateur Twitter
4) Écrivez la raison pour laquelle vous nominez Tokio Hotel à la suite de 'because.' Si vous ne le faites pas, votre nomination ne comptera pas.
5) Cliquez sur "Tweet the nomination". Vous pouvez également partager votre nomination sur Facebook.

…